Sharing audiences between your sites allows you to target users on one site based on their behavior on a different site. For example, if you have 2 sites - a store and a blog, you can target content promotion related to women shoes on your blog to users that belong to an audience of "Purchased Women Shoes" on your store. You can do this between any of your sites and apps.
Unlike regular audiences - in shared audiences, users will enter the shared audiences only at midnight, and not immediately when meeting the conditions.
Notice: for sharing Audiences between different platforms (site and app or iOS and Android) to work, the users must be identified as the same user in each platform by using Omnichannel Events.
To share an audience:
Go to Audience Manager
Click the 'share' icon to the right of the Audience.
Select which sites will have access to the audience and click Save.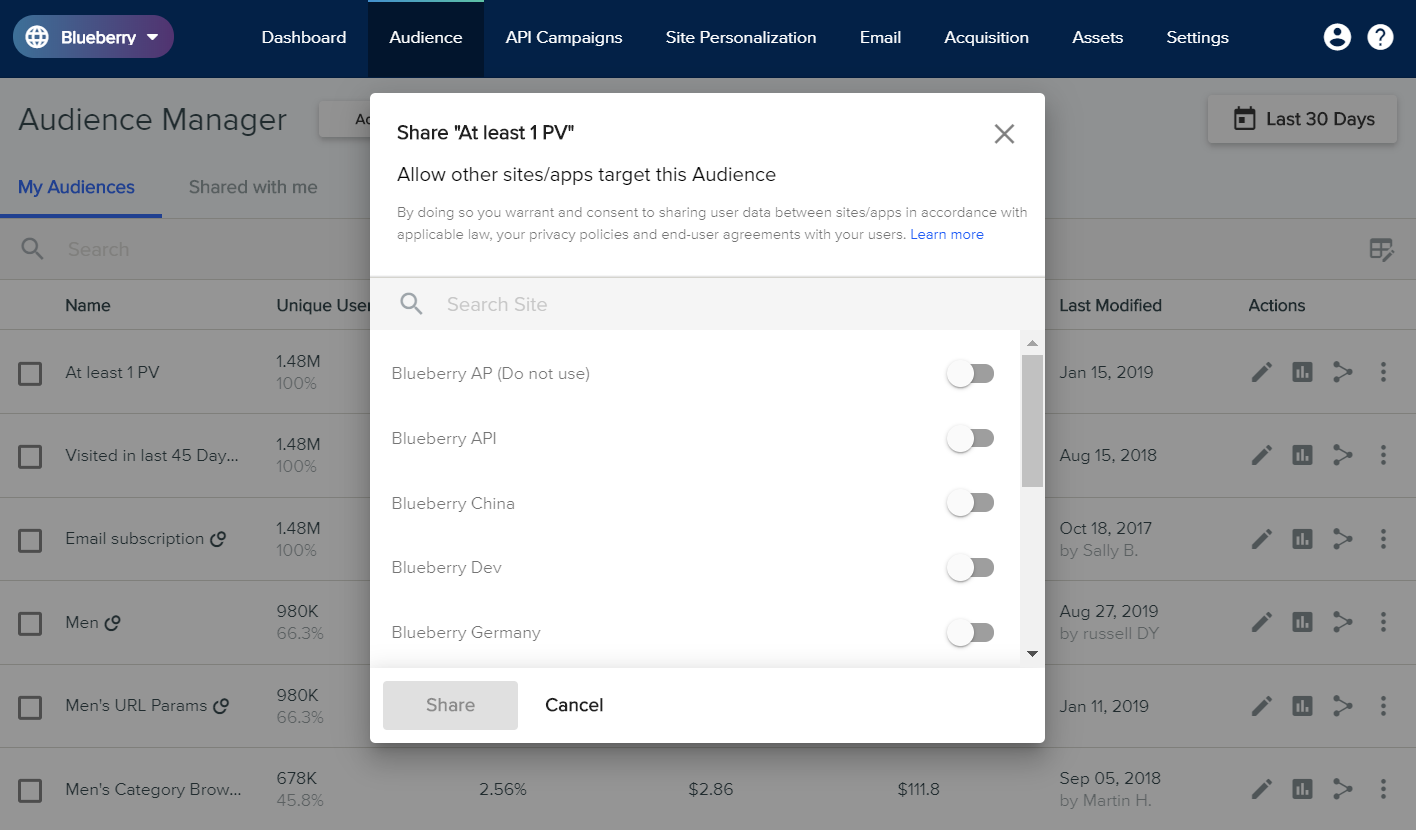 Once shared, the Audience will appear in the 'Shared with me' tab in the Audience Manager of the selected sites. It will also be immediately available for targeting in the 'shared with' property using the 'Shared Audience' condition.