You can send more personalized emails by embedding Product Recommendations and Dynamic Content into your ESP campaigns. The preview tool allows you to see how different users from different locales will see these campaigns.
To use the preview tool, visit the following page: http://lp.dyo.io/aipa/email-campaign-preview.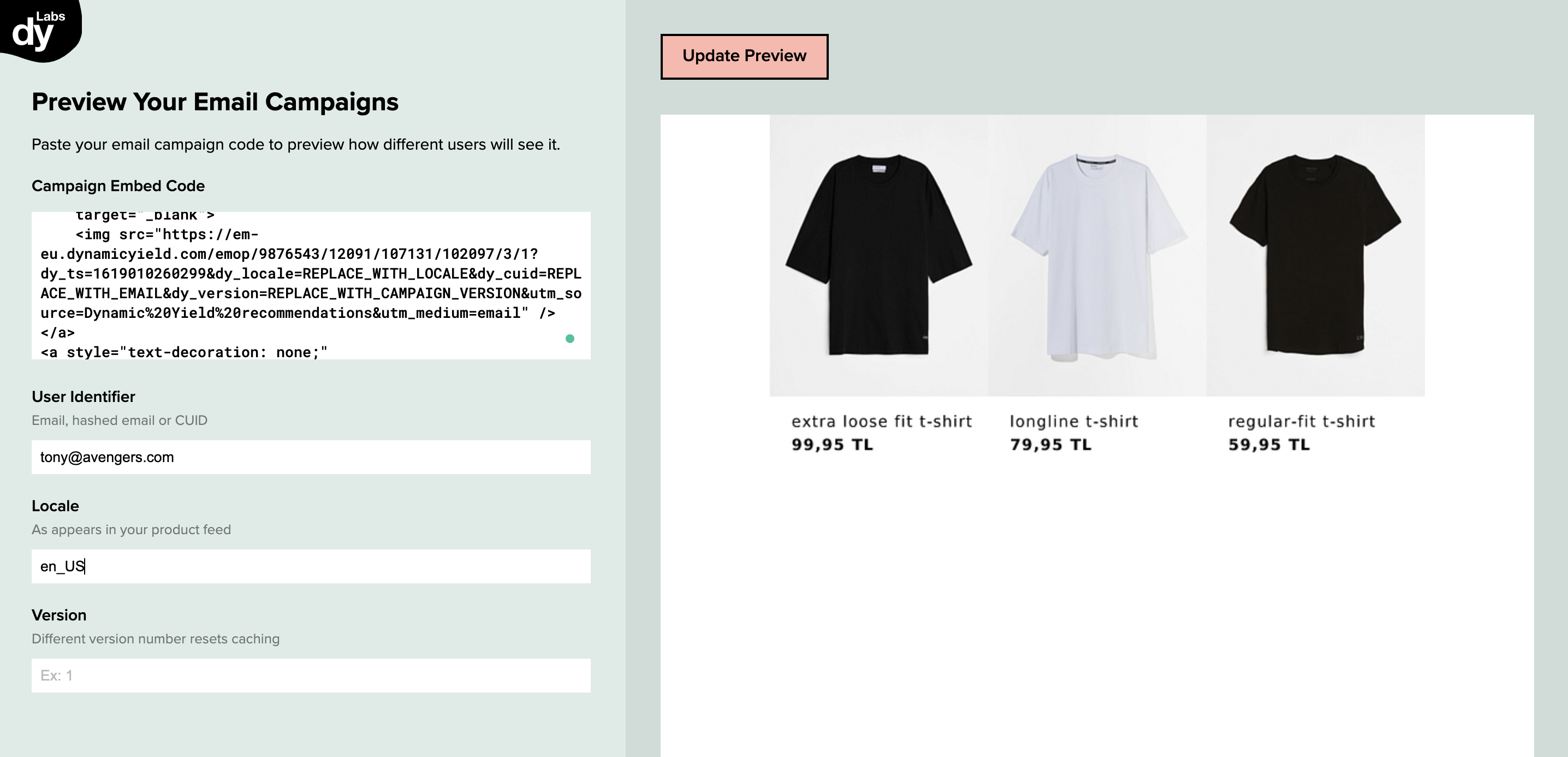 Preview Options
User Identifier: This is the email/hashed email of the user. Changing it will show you how this user will see the recommendations in their email.
Locale: If you have a localized product feed (meaning, translated columns), you can view how recommendations will look like for each locale. The locale needs to be exactly like it is in the product feed.
Version: Email campaigns are cached for 4 days. When a user opens an email, and reopens it later (within 4 days or less), the content will remain as in the first email open. Recs and contents are cached to ensure a consistent experience. However, when testing, you might want to preview, make changes, and then preview again. To reset the caching, simply enter a different version number. It can be any number, as long as it is different than the previous one.