Smartling's translation engine simplifies and streamlines the translation creation management process to connect brands with customers around the globe. Smartling and Dynamic Yield have partnered to deliver personalization experiences through a global approach to content marketing. With this integration, you can create content in Dynamic Yield and have its translation be served by Smartling in real-time. Consequently, automating your localization work by enabling a single personalization experience for all locales.
Turning on the Smartlink integration
Note: This is an early access feature. To join the early access program, speak to your Customer Success Manager.
Once you have enabled the integration on Smartling, in Dynamic Yield go to Settings › Integrations. Click the Smartling integration and Enable Integration.
Translate campaigns with Smartling
A translation icon

appears next to every text in the Template Variables and is enabled by default. Click the icon to enable/disable translations for a particular text. When the experience is rendered by Dynamic Yield, Smartling translates the text according to your Smartling settings.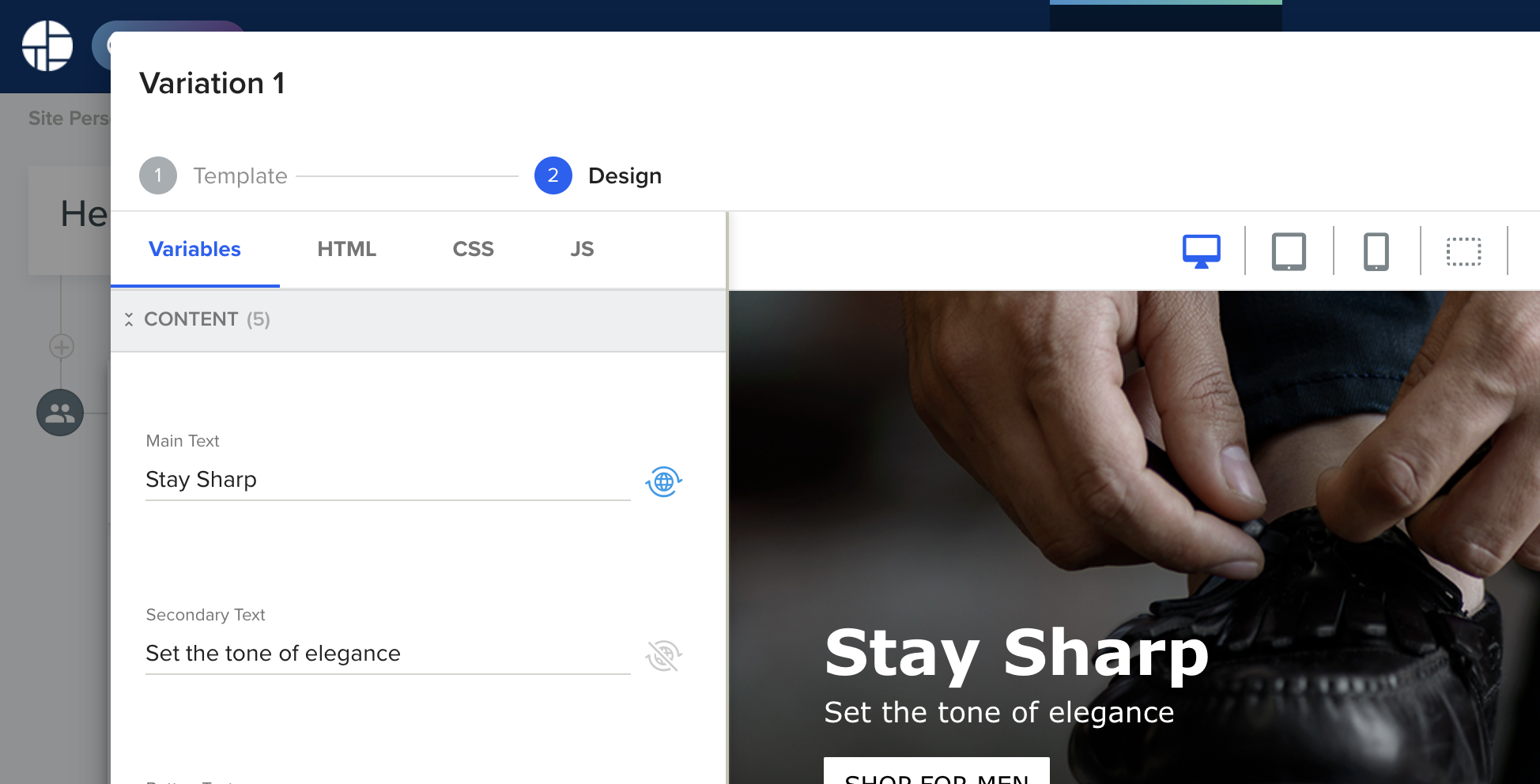 By default, this variable appears next to every variable. However, if you build a template that would like to hide it from specific variables - you can do it in the variable setting.