The integration allows to import first party data from Tealium AudienceStream into Dynamic Yield to leverage all of your user data when targeting users with personalized experiences.
This works by importing and syncing Tealium AudienceStream audiences in real-time to Dynamic Yield using a server-side integration. On the client-side, your on-site visitors are scanned to see if they are in one or more of your Tealium audiences. Once the audiences are synced, you can use them in as targeting conditions.
To enable this integration: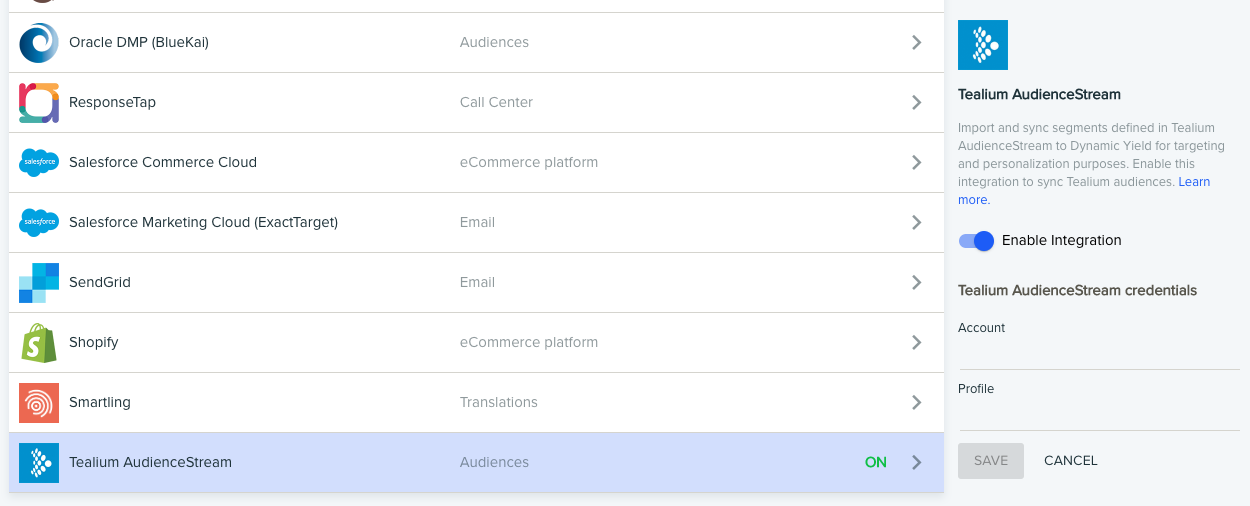 Go to Settings › Integrations.
Click Tealium AudienceStream and click Enable Integration.
Enter your Tealium Account and Profile and click Save.
Data is synchronized once per day so it may take some time to see the results. Verify that everything is set up by going to Audience › Audience Explorer › conditions and checking for a Tealium Audience option in the drop-down menu.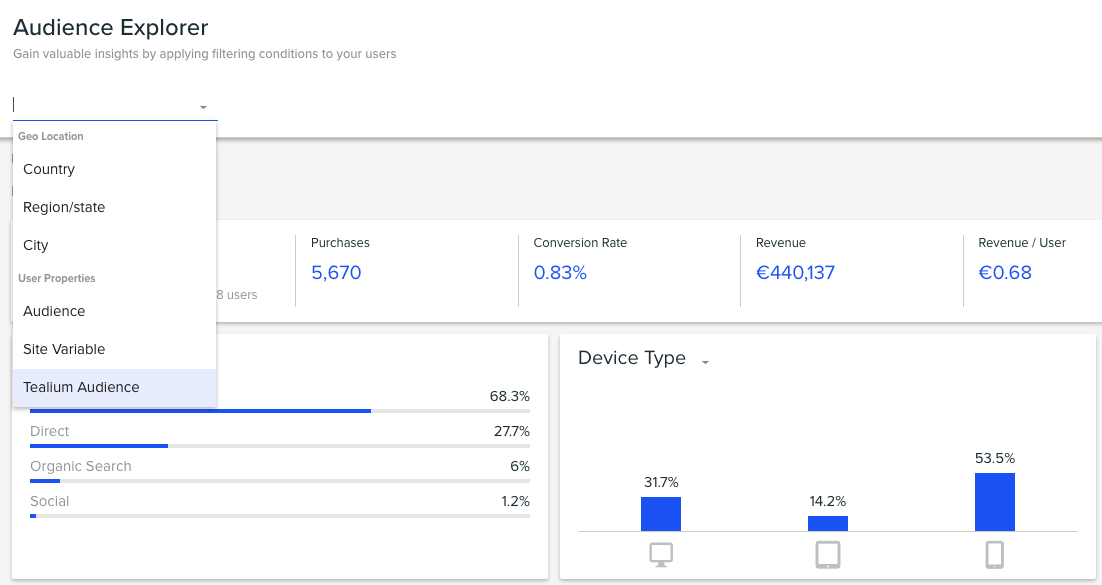 Limitations
Only one Tealium account can be enabled per Dynamic Yield account. However, after the account is enabled, the data and audiences from the Tealium account can be shared across all sites within the Dynamic Yield account.