SpendingPulse™ is an Experience OS application, and part of the Mastercard ecosystem<.></.>
Mastercard SpendingPulse solutions unlock market intelligence on consumer spending by measuring in-store and online retail sales across all forms of payment.
SpendingPulse translates data into profitable actions:
Competitive perspective: Understand market share and positioning with breakouts on the sales channel and region.
Data-driven opportunities: Gain insights into consumer purchasing habits, performance forecasts, and sales growth across channels to identify untapped opportunities.
Timely information: Quickly adapt to sales trends ahead of competing sources, with access to spend insights.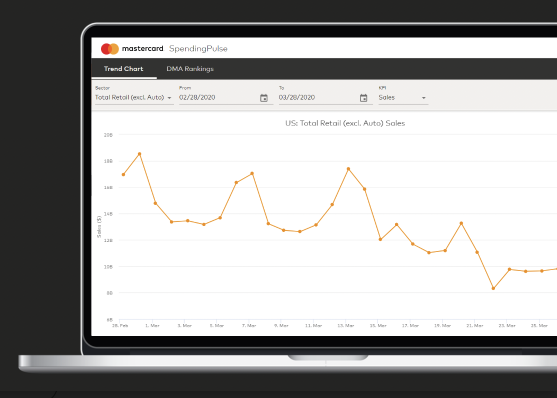 For more information about Mastercard SpendingPulse reach out to your SpendingPulse Customer Success Manager.