Saving as Draft
When you save a Site Personalization experience as a draft, you can preview the experience without exposing it to customers.
A campaign will have the status of draft only if it does not have any active experiences. In other words, if your campaign has one experience that is saved as a draft and one that is active, the campaign's status will be active.
To activate an experience that is currently saved as a draft, edit the experience and change the status to Active in the Status tab.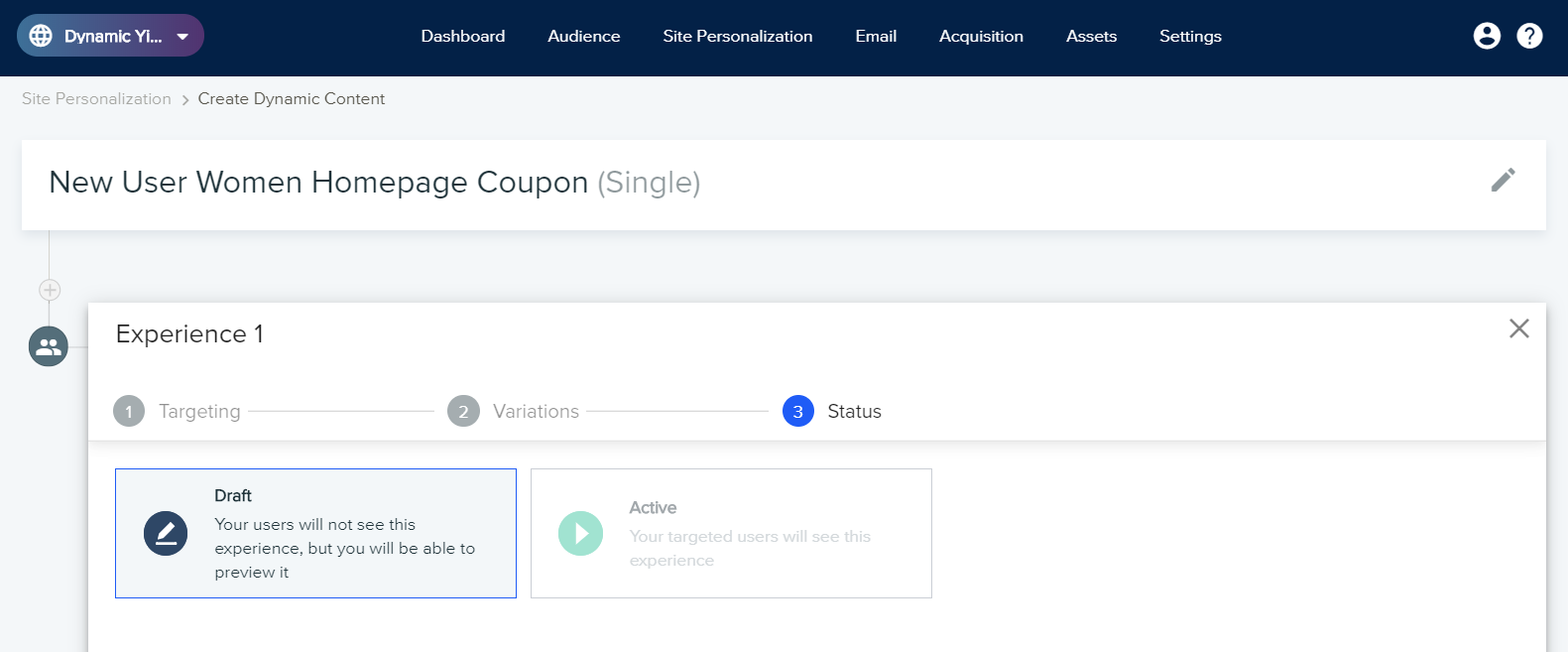 Publishing
Publishing a campaign is a process with a few stages that can take a few minutes until it is visible to all of your site visitors. The icons next to each campaign indicate it's status.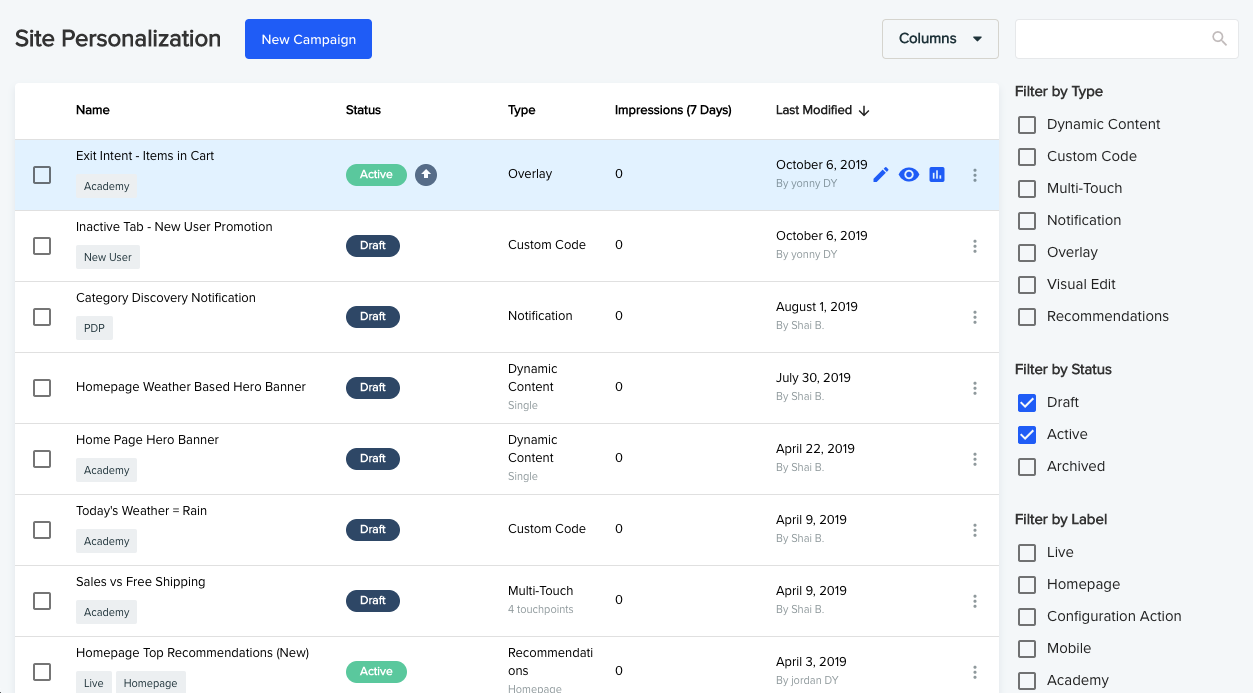 Preparing: A validation and preparation stage for up to 90 seconds, during which the campaign is not yet viewable.
Publishing: The campaign is viewable for you and other logged in users, but not to site visitors. This stage usually takes 2-10 minutes.
Fully Published: When the campaign is fully published and available to all of your visitors, the icons are removed.
Note: if you are using your own [custom] CDN, the time it takes to publish is defined in your own CDN configuration.