Allocating variations by affinity enables you to target users by what you know they like, based on their affinity profile, which can be more pinpointed than rule-based targeting (for example, with rules a user might match multiple rules).
The advantage of using affinity allocation is that you don't need to create an affinity-based audience. To target by affinity, in essence, you simply tag your variations with an attribute from your product feed, and then serve content matching that attribute and the user's preferences, as long as their score for that attribute is higher than any other attribute defined in the campaign.
Here's what affinity allocation looks like in Experience Email:
In Experience Email, affinity allocation is assigned in the Dynamic Content block, where you can select to target by either affinity or audience: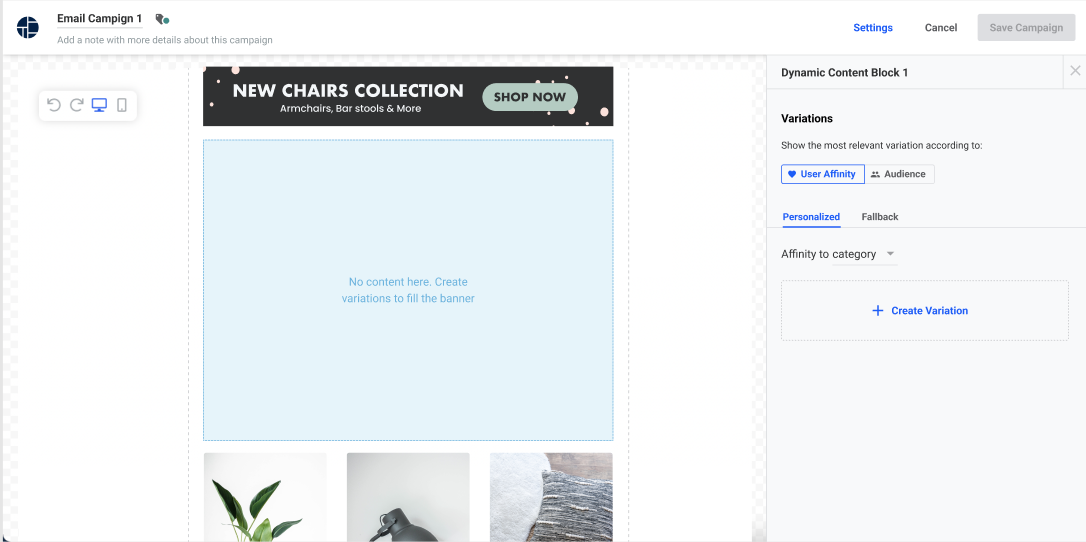 You select an attribute to use for targeting. For example, product category, brand, or color.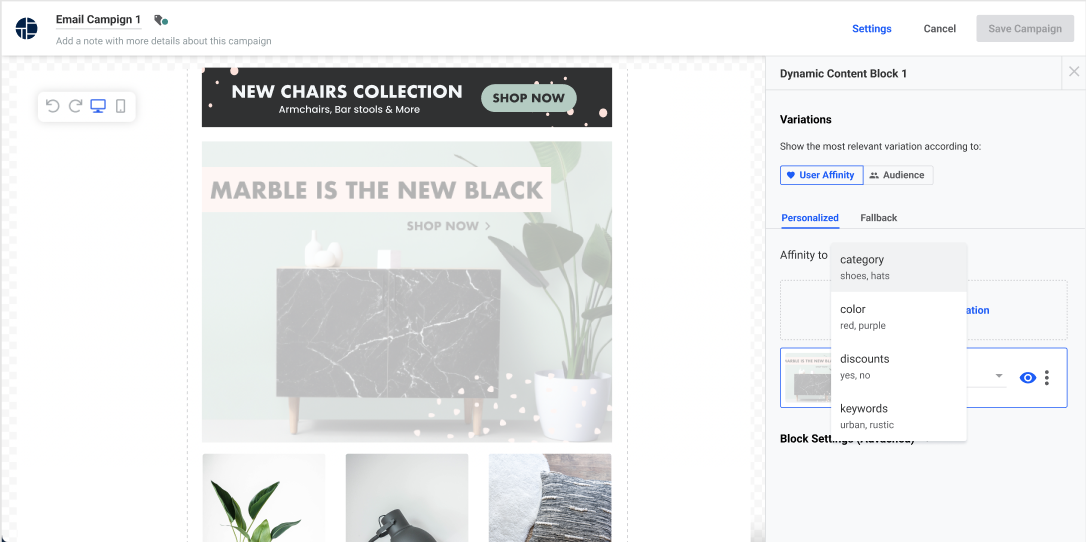 You then define up to 5 keywords (tags) belonging to the attribute to use in the variation. For example, if you selected the attribute "category", you might use the tag "shoes", or if you selected the attribute "color", you might use the tag "red".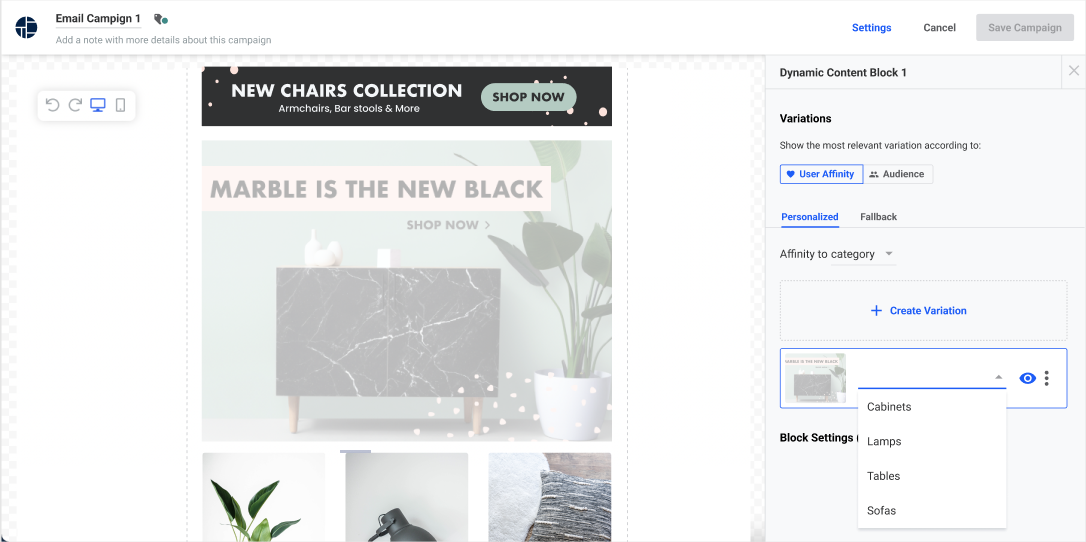 So, in essence, any user who has an affinity to the product attributes you select, sees the variation you created. In the illustration, the affinity is by category, and the category selected is cabinets or lamps or tables.
Frequently Asked Questions
What happens if a user has no affinity profile (say, a new user)?
The affinity-based variation is not served, and the user sees the fallback.
What if a user has an affinity profile, but has no affinity for the selected product attributes?
This user also sees the fallback.
What happens if a user has only a very low affinity score for one of the variations?
The variation to which the user has affinity is served. As long as there is an affinity value, no matter what it is.
What happens if the user has an affinity for more than one attribute defined?
If the score is the same for more than one attribute, the variations are randomized. If the score for one attribute is higher, that variation is served.
Is there a limit on the number of variations that can be created for affinity allocation?
Up to 15 variations can be created.